DIY:
Ok so the words DIY will no doubt bring up images of hammers, nails and screwdrivers but when it comes to doing it yourself, there is nobody better to take the task in hand – excuse the pun – than the hands that you know the best. Your own. When it comes to masturbation there are no rules, nobody knows your body better than you do and without knowing what you like yourself, how can you expect anybody else to know what works and what doesn't. Now masturbation is something that is personal, some people do it, some people don't. There is no right or wrong way. Some women find it impersonal and for some women it is an every-day occurrence, just like brushing their teeth but one thing is for sure, everybody has touched themselves at some point regardless of what they say. It is perfectly natural and will increase the awareness that you have of your body.
Whatever floats your boat we have it at BuzzPinky from vibrating wands to strap-on dildos, suction devices to delicate and discreet love eggs and pretty bullet vibrators. Everybody likes something different, for some it is the all singing, all dancing Pipedreams 7th HeavenPlatinum Pearl Rabbit.. Yes she is pretty, she is shiny and she has so many control functions that she needs an instruction manual but boy does she do her job well. The combination of both clitoral and vaginal stimulation is, let's face it, are the perfect recipe for a pretty explosive orgasm and she isn't called 7th Heaven for no reason. For others who prefer a more discreet vibrator, this pretty and discreet Pipedreams bullet vibrator will drive both yourself and your partner wild. Applied anywhere on the body it will do its job for the ultimate climax. How about the ultimate in masturbation tools? The Pipedreams Icicle No 10? Glass dildo's have been traced back to as early as the 1500's – history lesson over, I promise. A glass dildo offers many different possibilities when it comes to pleasure, roll over different parts of your body for a massaging effect, run under hot or cold water for sensations that will send your body into over-drive or just use it as you please. The feeling of cool, hard glass is an instant turn-on and something that needs to be experienced to be believed.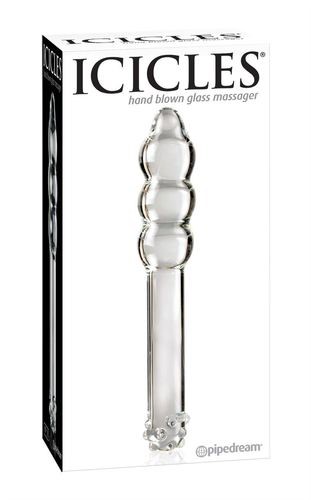 Erogenous zones:
Why let just the sweet spots get all of the pleasure? There are so many areas on your body that can be touched, caressed and driven wild with desire that when it comes down to the nitty gritty of the obvious parts you may well be missing a trick. The neck, lips, inner arms, abdomen, feet, under the breasts and back of the knees are places that you may not have thought about touching before but give them a go, you will not regret it. Incorporating sensations to these areas may increase the height of arousal without you having to work too hard. Swap sensations from gentle tickling to firm massage, pinching and stroking to find what works – this is actually where having a partner can work well too! However, if you are on your own try it, it can often help with those that find self-masturbation impersonal as it will enhance the feelings you have on your body without actually touching yourself like a porn star. Whatever you choose, use it. Self-masturbation is not something that should be shied away from like a dirty word, try it, you may well like it.